I just tuned in - you can watch it live on
redsox.com.
live streaming video;
This game is honoring first responders, EMT's; the Governor is there, police officers.......and the ordinary citizens of Boston who ran to help people instead of running away. AND, David Ortiz is BACK ! We haven't seen him yet this season. He just pointed out that their jerseys today say BOSTON, instead of REDSOX.
What a week. The worst five days in the history of Boston. I am so happy to be watching this red sox game instead of coverage of terrorists - the relief is palpable.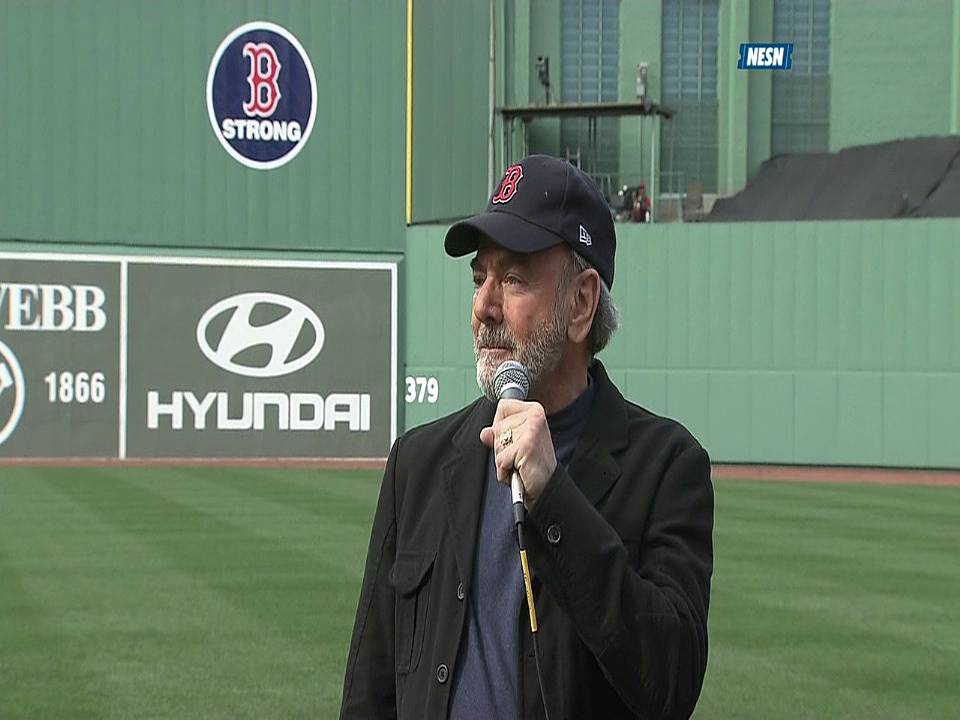 Neil Diamond flew in to sing Sweet Caroline in the 8th inning - awesome......then Daniel Nava hit a 3 run homer + we won the game.